Step aboard Wild Hearts, where our sights – and our sails – are always set for thrilling Gulf Coast adventures.
Docked in the heart of Orange Beach, Alabama, at the Perdido Beach Resort's bayside dock, Wild Hearts offers an exhilarating way to experience the marine landscapes of our area, from gorgeous Gulf Shores to Perdido Key, Florida and everywhere in between. Explore the incredible Orange Beach islands on a three-hour adventure sail, join a daily dolphin cruise, soak up some sun on a blissful ride down the calm back bays, or end the day with an extraordinary sunset cruise in Orange Beach.
No matter which Orange Beach sailing excursion you choose, our 53-foot open-ocean yacht will immerse you in those stunning views most visitors only see from the shore as you cruise our pristine waterways in premium comfort. You can sunbathe and sightsee on the spacious deck, chill in the cool shade of the open cabin, and even grab a drink from the onboard bar – Wild Hearts has everything you need to enjoy the ultimate sailing experience.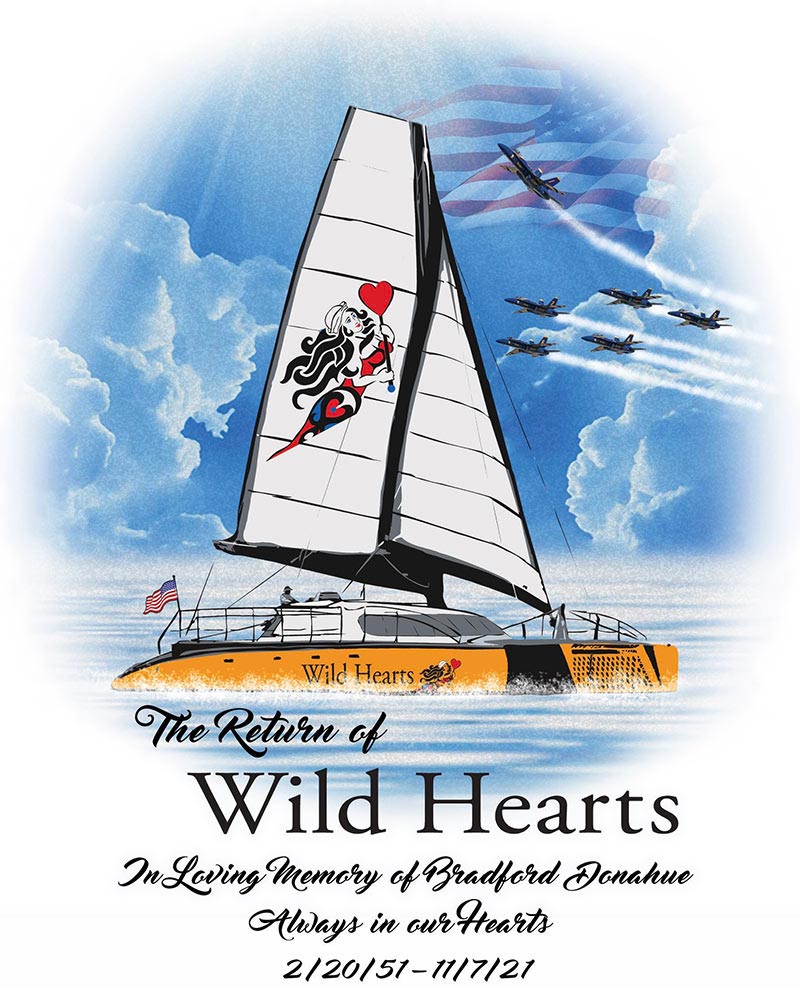 What Our Guests Are Saying
We had such an amazing time at sail WILD HEARTS today! Our kiddos said this was the best part of our vacation so far! We saw jelly fish, dolphins, and crabs galore! They even took us to a private island where the water was gorgeous, and we could see right down to the bottom!
I've been on Wild Hearts 4 times. We always see dolphins. Awesome staff and snacks.
Great sunset sail experience! So relaxing and fun. We saw several dolphins along the way. This great value includes water, soft drinks & snacks. We were also allowed to bring our own wine on board. Friendly staff & crew. Highly recommend.