Sailing aboard Wild Hearts brings something special to every event.
You can live your best birthday life as our at-sea VIP (that's very important passenger) or show your someone how special they are with an amazing anniversary sail. Looking for an unforgettable location for your wedding? There's no dreamier destination than atop the rolling turquoise waves. Our cruises are even great for corporate events – catamaran sailing on the Alabama Gulf Coast is a unique and affordable way to promote team building and boost company morale! Whatever your cause for celebration, we can turn any idea into an elevated sailing event.
Wild Hearts sails daily from spring to fall. We can accommodate up to 49 passengers and can even arrange a completely catered cruise. We'll gladly work with your event planner to create your perfect at-sea party!
Not sure if sailing will suit your event style? Our sailing cruises are perfect for:
Corporate Team Building
Company Picnics
Employee Recognition Awards
Office Retreat Events
On-the-water "Sails" Meetings
Client Appreciation Outings
Post Conference Functions
Staff Stress Relief
"Christmas in July" Parties
Wedding Parties
Wedding Anniversary Parties
Family Reunions
Birthdays
Graduation Celebrations
Anniversaries
All Corporate Cruises and Event Charters Include: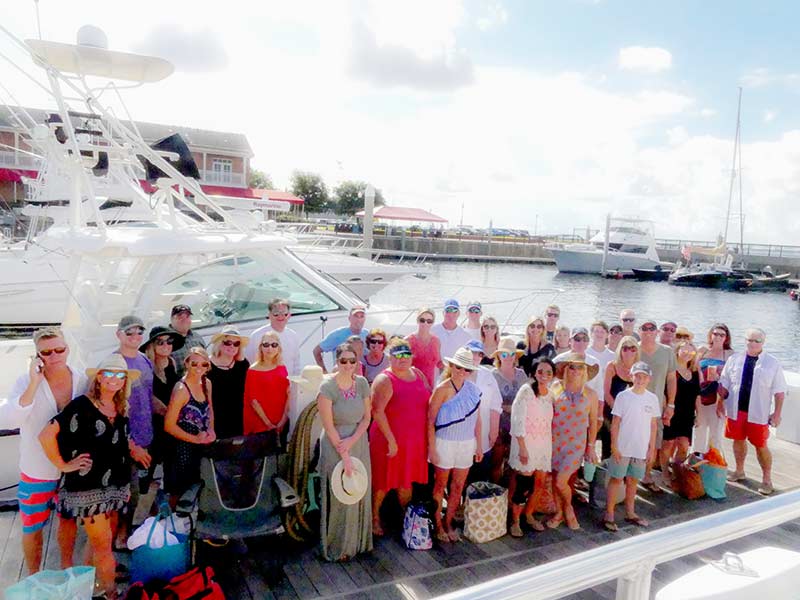 Private or Corporate Dolphin, Nature, & Eco Tours
Wild Hearts is uniquely equipped to provide dolphin, nature, and eco tours for your private or corporate event. Her spacious 30-foot wide deck provides an excellent platform for viewing our local habitat, and we can arrange to have a local naturalist on board that will inform, inspire, and educate your group about our coastal plant and animal life.
Our trips will provide you with a unique opportunity to enjoy and explore our warm Gulf waters. We provide complimentary non-encumbering life vests to all guests who wish to enter the water using our custom boarding stairs. These state-of-the-art stairs make it easy for even our non-athletic guests to enjoy the water activities! Wild Hearts also has kayaks, SUPs (stand up paddle boards), surfboards and floats available for special events.
Our local area waters abound with numerous dolphins that can be viewed in their natural surroundings as nature intended. We never feed or chase the dolphins. We let the dolphins come to us… AND THEY DO!