Elevate your Vacation with the Wild Hearts Experience
What makes a spectacular sail? At Wild Hearts, we believe it's creating every cruise for the comfort and pleasure of our passengers. That's why we have one of the most spacious and seaworthy sailboats operating on the Alabama Gulf Coast. It's why our trips are designed to treat you to some of the best scenes and activities available in our area. Most importantly, it's why our coast guard-licensed crew is committed to handling every step of the sail – leaving you free to relax and enjoy the ride.
No matter which excursion you choose, you can trust that Wild Hearts will deliver the ultimate Gulf Shores, Perdido Key or Orange Beach sailing experience. Here's what to expect on your next Wild Hearts adventure.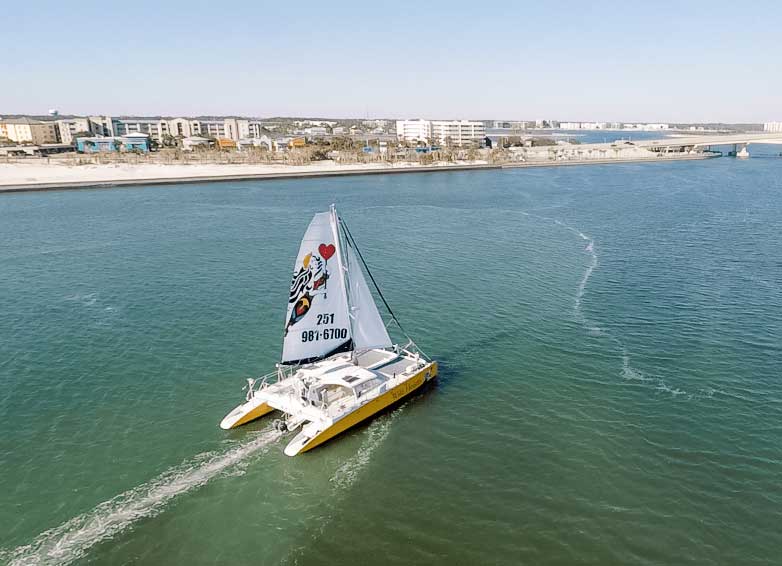 A 53 ft Sailing Catamaran
Wild Hearts is a Gold Coast 53-foot catamaran sailboat designed for open-ocean sailing. Public cruises and private sailing charters depart from Orange Beach, Perdido Key, and Gulf Shores.
A Seaworthy Ride
Built in St. Croix USVI, this US Coast Guard certified vessel is made of strip planked cedar and epoxy for unrelenting strength and durability. Her spacious decks and cabin spaces are designed to provide you with premium comfort as we ride the cresting waves. With a mast that rises 53ft in the air and a sail area of over 1000 square feet, she will easily whisk you away at double digit speeds – even as her wide 30-foot beam ensures you have a safe, smooth, and seaworthy sail.
Why Wait for Someday?
From its hull to its heart, Wild Hearts was crafted to provide our passengers with the ultimate sailing experience. It's not just the quality craftsmanship that makes this vessel so spectacularly seaworthy – it's the little details in her design that bring something amazing to every adventure.
The Crew
The Wild Hearts crew is aware of your safety, comfort, and enjoyment at all times. You're in good hands with our Coast Guard-licensed master skipper and crew – who are always ready to serve and sail!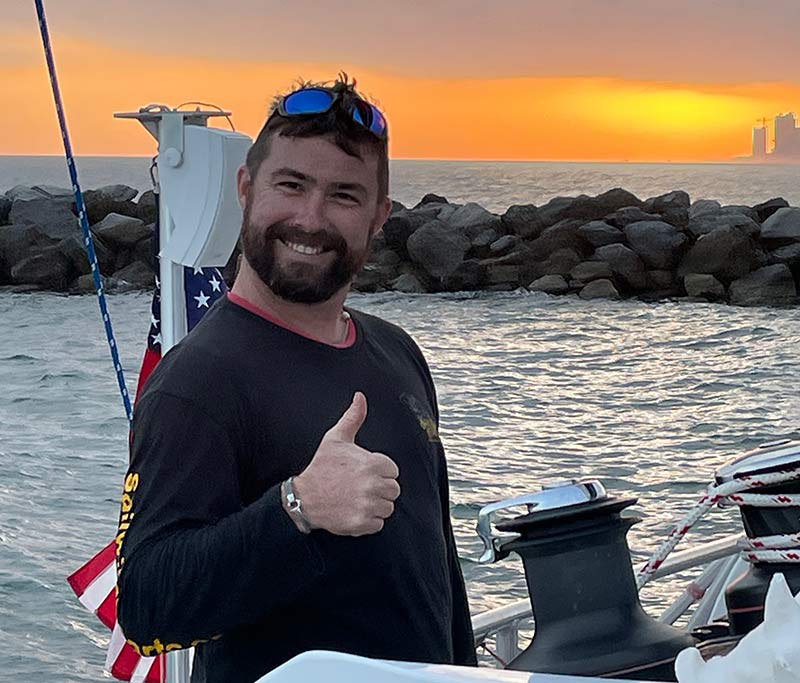 Come Aboard Wild Hearts with Captain Zach Smith
Captain Zach Smith – also known as Captain Zach "Sparrow" – may not be a pirate, but he shares the love of wind, salt and sea that often lies in a sailor's heart.
Zach is a homegrown 'Bama boy raised in Auburn, Alabama. Alabama fans beware: Capt. Zach may make you walk the plank.
Feeling the pull to explore island life, Capt. Zach eventually moved to the Virgin Islands. He spent five years in St. John where he spent his spare time learning to sail, paddleboard, dive and wind surf. He loved it so much that when he finally headed back to Alabama, he sought out a job that would keep him on the water. His coastal home took some of the stress out of his search – at his first job interview he was told to sail a small Hobie Cat through the beach surf and back again. He sailed through with flying colors and has never looked back.
Today, Captain Zach spends his days sailing Wild Hearts around the spectacular waters of Orange Beach and Perdido Key. He knows the local waters and enjoys introducing people to his passion for sailing. He and his crew welcome you aboard and sincerely hope you have an adventure you'll keep in your heart forever.
When asked why he sails Captain Zach answers, "Sailing gives me such freedom; I feel at home on the water, and it is never the same twice."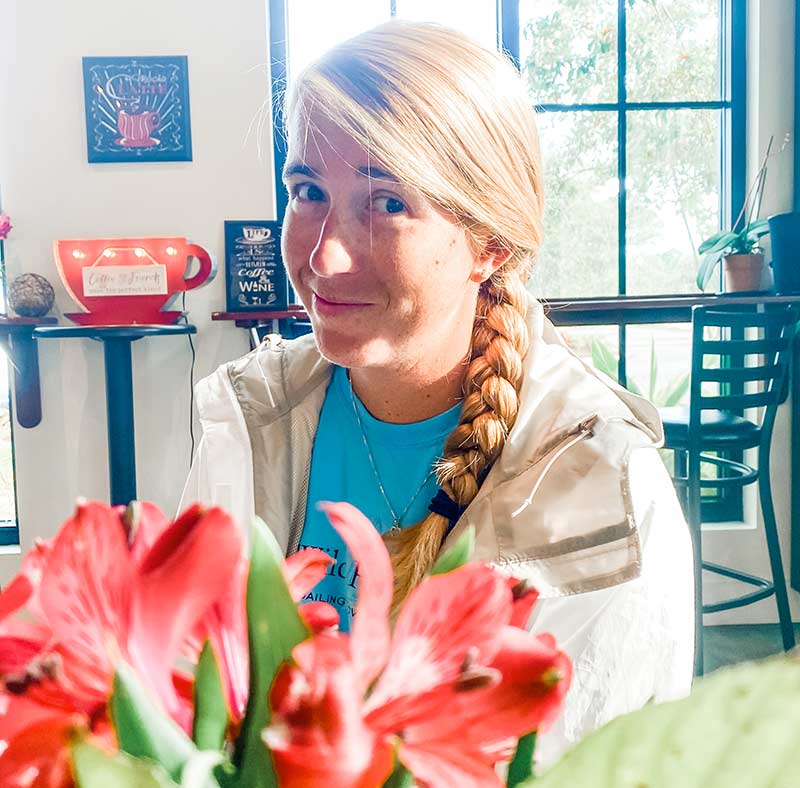 Sail away with Deckhand Brittney Vandiver
Brittney Vandiver joined the crew of the Wild Hearts for the 2020 season. Although relatively new to the Wild Hearts, she earned her status as a boating and tourism industry veteran long ago. The daughter of a boat captain, life on the water came naturally. Brittney could be found tagging along with her father at the marina while still in diapers. She began her journey as a deckhand in 1999 at the age of 12 by helping her parents start a dining and dolphin cruise business in Orange Beach, Alabama. She will be entering her 24th season in 2022!
Brittney is married with two children. Avery, her son, is 11, and her daughter, Haley, is 7. Her husband, Daniel, unsurprisingly is also a U.S. Coast Guard licensed captain. Brittney was born and raised on the Gulf Coast. Boating and the Gulf of Mexico are deeply rooted parts of her life. Helping guests experience the joy of boating, and the beauty of the Gulf Coast is what makes her the happiest.