The new year is knocking on our doors. Have you been thinking of your resolutions? This year, make a resolution you can keep. Resolve to spend more time enjoying life, the little things and the big things. Enjoy friends and family and make plans to enjoy rest and relaxation, too.
The crew at Sail Wild Hearts can help with some of those resolutions. Start planning now for your next Orange Beach vacation. Spend it with those you love most on Alabama's white-sand beaches. Relax on the beach, breathe in the salt air and dolphin-watch from your balcony. Then dolphin-spot from the deck of our 53-foot, open-ocean catamaran.
Will you spend a weekend or a week in Orange Beach? No matter how long you stay, consider these fun activities for maximizing your days of relaxation and making good on your 2017 resolution: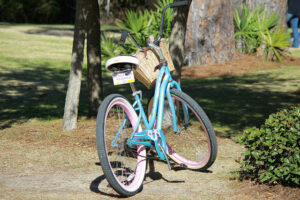 Take in nature with a walk or bike ride on the Hugh S. Branyon Backcountry Trail. Enjoy more than 15 miles of winding trails that offer freshwater marshes, coastal hardwood swamps, a butterfly garden and even a boulder park for the kids in your group.
Really take that relaxation part to heart with a massage at one of the beach's spas, including Fusion at The Wharf in Orange Beach or The Spa at The Beach Club in Gulf Shores. The quiet music and dim lighting may be just what the doctor ordered to start 2017 off on the right (and relaxed) foot.
Appreciate the splendor of the beaches and waterways aboard a sunset cruise with the Wild Hearts crew. Spot dolphin swimming as we sail under the Alabama Point bridge. Breathe deeply and take in the fresh air. This is resolution-keeping on the Alabama Gulf Coast.