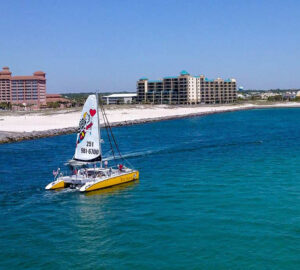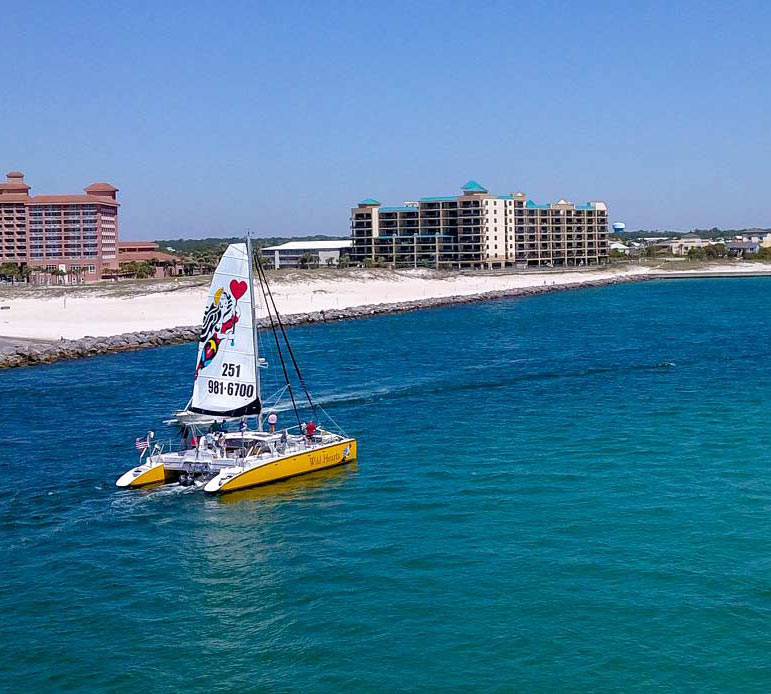 We want to make your cruising experience as easy as the gulf breeze, so check out the below list of what to expect on your next cruise with us. 
Sanitization: Precautions are in place to keep our guests safe during this time. We are accepting limited occupancy on each cruise, and all equipment will be thoroughly sanitized after use. Your health is a priority! 
Food and beverages: Complimentary bottled water is always available, and you may choose to purchase soft drinks and juices while aboard. Small coolers of drinks and snacks may be brought along. And yes, alcoholic beverages are permitted for passengers 21 and over.  
Life jackets: We supply children ages 12 and under with U.S. Coast Guard-certified life jackets. Any guest older than 12 is also welcome to request a life jacket.  
Water masks and snorkels: Specialized, approved sterilization methods are being used on all of our equipment, including masks and snorkels. New, packaged water masks and snorkels are also available for purchase.  
Adventure: With our variety of available excursions, each sail is unique. Even if you've sailed with us before, be prepared for a new adventure each time! 
Have more questions? Don't hesitate to give us a call at 251-981-6700.  
With our stellar crew, our spacious catamaran, and our unique cruise and sailing options, you are sure to have a truly unforgettable experience with Sail Wild Hearts!